Step 1
Open Microsoft PowerPoint.
Step 2
Choose new from file menu
Step 3
In the "New Presentation" dialog box, choose blank presentation and click create button.
Step 4
Change slide layout from slides section in home tab. You apply slide layout to determine that how much information you are going to add on the slide.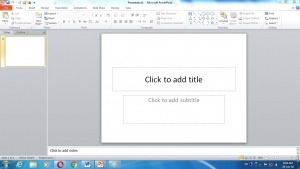 Step 5
Enter the Title in the add title "Place Holder". Add other details in the subtitle box.
Step 6
Add pictures from the insert tab according to your topic.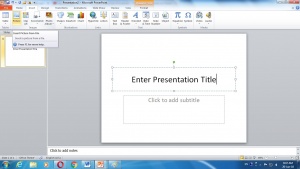 Step 7
Add another slide because you topic will not complete on one slide.Press "ctrl+M" to insert a new slide.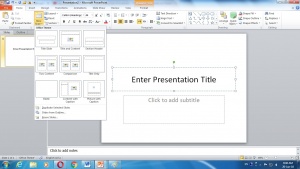 Step 8
After typing the material related to your topic. You will add effects on the slides like animations and transitions. To do so, select the text go to animation and add different effects.
Step 9
Add some sounds if you want to insert in the slide.Click apply to all if you want to add different sound on different slides otherwise click apply to all slides button.
Step 10
                Your Presentation is ready
Press f5 to view your presentation on full screen.